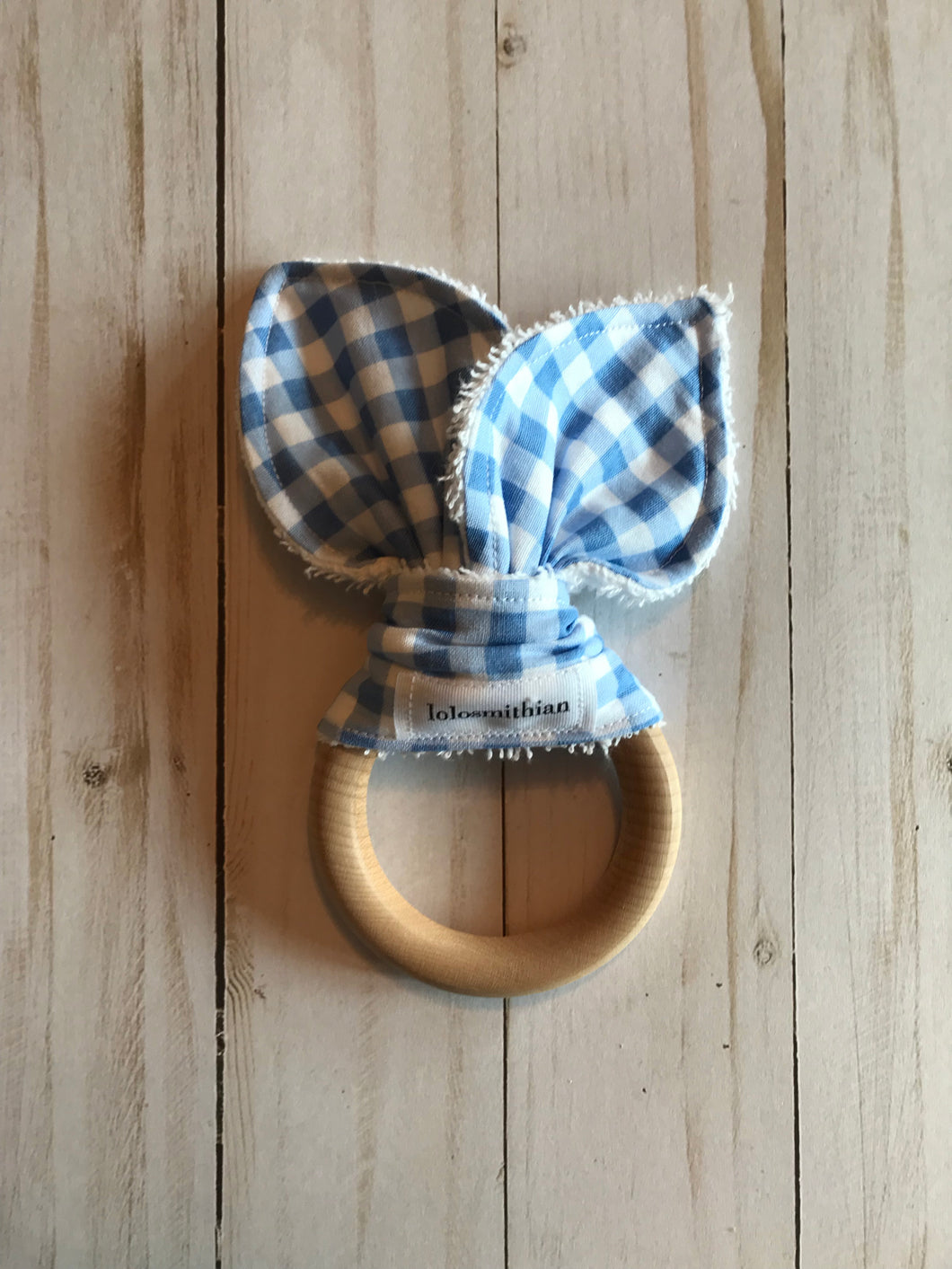 Blue & White Gingham Natural Maple Teether
Regular price $14.00 Sale
This lolosmithian natural maple wood teether will make the perfect baby shower gift or to give to your own little teether!
This teether is made from the following materials:
-All natural untreated maple wooden 3" ring... smooth and free of any chemicals, safe for your little ones! The wooden ring is CPSIA compliant and is all natural without any chemicals or treatments added!
-Bunny ears are made from 100% fun cotton fabrics on the front and backed with super absorbent white terry cloth to catch all of that drool!😊
Care:  Hand wash wooden ring with soapy water rinse and air dry. Do not put in dishwasher or freezer!
           Remove bunny ear fabric and wash/dry in normal wash! Retie when done onto the wooden ring.
Chomping on this natural maple teething ring can help give relief of baby's sore teething gums!😀 If they are not teething yet these make perfect quiet toys that they can grab with their grip reflex. The ears will absorb their drool! Yay!
Thanks for stopping by, I loved making these!
xo,
Shannon